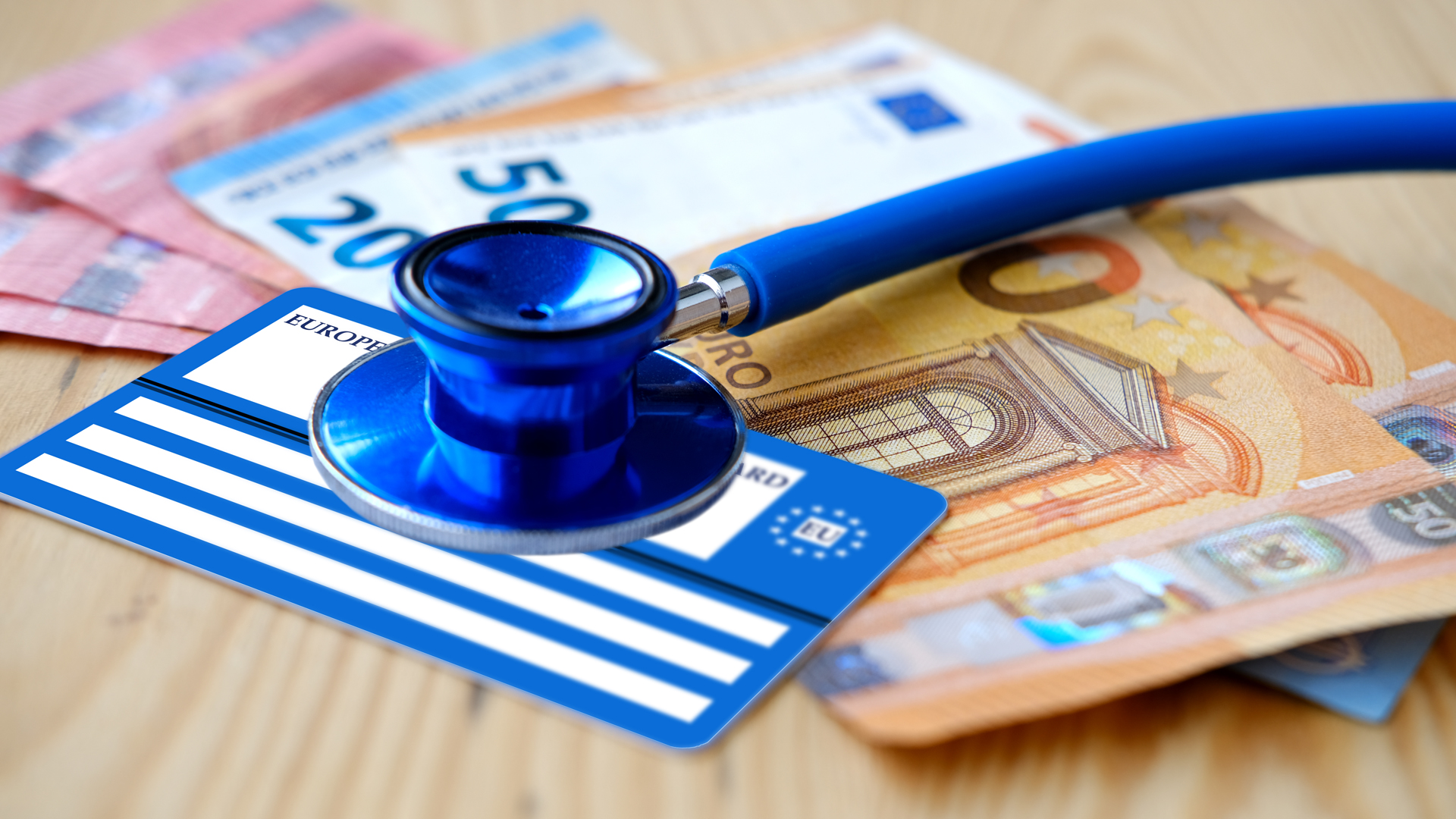 The Global Health Insurance Card (GHIC) gives people who live in the UK access to state-supplied emergency healthcare in EU countries, at a discounted price or for free. It was previously known as the European Health Insurance Card (EHIC) and gives holiday goers extra reassurance when they're travelling the world.
But is it a replacement for travel insurance? Keep reading to find out.
What does a GHIC/EHIC cover?
Both GHIC and EHIC cards cover you for 'medically necessary' treatment in EU countries. If your illness must be treated abroad and can't wait until you return to the UK, you'll be given state-supplied healthcare at a discounted price, or for free. This includes:
Emergency and necessary healthcare at state-owned facilities

- Treatment is sometimes free, but usually charged at a discount price. The cost will depend on how much locals pay



GP appointments and A&E visits

- This also includes necessary treatment

Routine maternity care and unexpected labour abroad
Treatment for pre-existing health conditions
Routine treatments such as dialysis and oxygen therapy

- Appointments must be booked before starting your trip
What doesn't a GHIC/EHIC cover?
GHIC/EHIC cards can only be used if treatment is classed as necessary or an emergency.
Cover doesn't include:
Private treatment

- Whether it's by a resort GP, in a hospital or at a private clinic

Cruise care in port
Help getting home after an accident (called repatriation), or airlifting
Prescriptions

- You'll be expected to pay for prescribed and personal medication

Planned treatment/healthcare

- If you've scheduled healthcare or plan to have a baby abroad, it will not be covered by a GHIC/EHIC card

Tests

- You might be asked to contribute towards tests. If so, you won't be able to claim the cost back with your card



Other expenses

- The cost of hospital meals, laundry and other expenses can't be claimed back. But you might be able to claim it back on travel insurance
Which countries can I use a GHIC/EHIC in?
GHIC/EHIC cards are valid in most countries in the EU. This includes:
Austria
Belgium

Bulgaria

Croatia

Republic of Cyprus

Czech Republic

Denmark

Estonia

Finland

France

Germany

Greece

Hungary

Ireland

Italy

Latvia

Lithuania

Luxembourg

Malta

Netherlands

Poland

Portugal

Romania

Slovenia

Slovakia

Spain

Sweden
Can I use a GHIC/EHIC in European countries outside the EU?
Switzerland
You can use a GHIC/EHIC card in Switzerland if you're a:
UK citizen

EU citizen

Swiss national

Stateless person

Refugee

Survivor or dependant on someone with one of the above statuses
Norway
GHIC and most UK EHIC cards aren't recognised in Norway, but you can use a British passport to access necessary, state-provided healthcare. But you will be expected to make a contribution.
Iceland/ Liechtenstein
Like Norway, the GHIC and most EHIC cards aren't valid in Iceland and Liechtenstein . To make sure you're covered for a medical emergency, you'll need travel insurance.
EU, Norwegian, Swiss, Icelandic or Liechtenstein nationals living in the UK before January 1 2021 can still apply for the new EHIC card. It's valid across the EU and Norway, Switzerland, Iceland and Liechtenstein. People who moved to the UK after 01/01/2021 aren't eligible.
Are EHIC cards still valid?
EHIC cards can still be used until they expire, so there's no need to replace them. In most cases, UK nationals applying for a new EHIC card will get the GHIC. They offer the same level of cover and can both be used in EU countries.
How can I apply for a GHIC/EHIC?
To apply, visit the official NHS website and fill out the form for free. Cards usually arrive within 20 working days after approval, so give yourself plenty of time to apply before a trip.
Don't apply through any sites charging a fee. They might look legitimate, but they're copycats. Applications are always 100% free.
Do I still need travel insurance?
GHIC/EHIC can give you great medical cover, but travel insurance can protect you for much more. It's important to buy holiday cover every time you travel to make sure you're covered for all eventualities.
Most standard policies cover you for:
Repatriation

(emergency transport back to the UK)

Emergency medical care
Cancellations
Delays
Loss, damage or theft of personal items

(including your passport and money)

Lost luggage
Personal liability
Travel disruptions
What's the best type of insurance to get if I already have a GHIC/EHIC?
Buying good quality travel insurance for a trip to Europe can cover you for more than just medical emergencies.
If you're going on a cruise, specialist cruise insurance can give you extra cover for eventualities that might happen at sea. This might include reimbursement if you're confined to your cabin or miss a port, or emergency medical evacuation by helicopter.
If you're going on a winter holiday, winter sports cover can protect you against costs incurred as a result of piste closures, avalanches and landslides. It can also help towards the cost if your ski equipment is stolen, lost or damaged.
There is plenty of flexibility in terms of what type of cover you buy. If you're a regular traveller, an annual multi-trip policy could save you time and money. Buy once and get cover for a whole year*. If you only have one trip booked, a single trip policy might be the cheaper option.
For the best protection, having travel insurance and a GHIC/EHIC card will give you the best level of cover when you're travelling in Europe.
*There will be limitations on how long each trip can be. Check the small print for more information