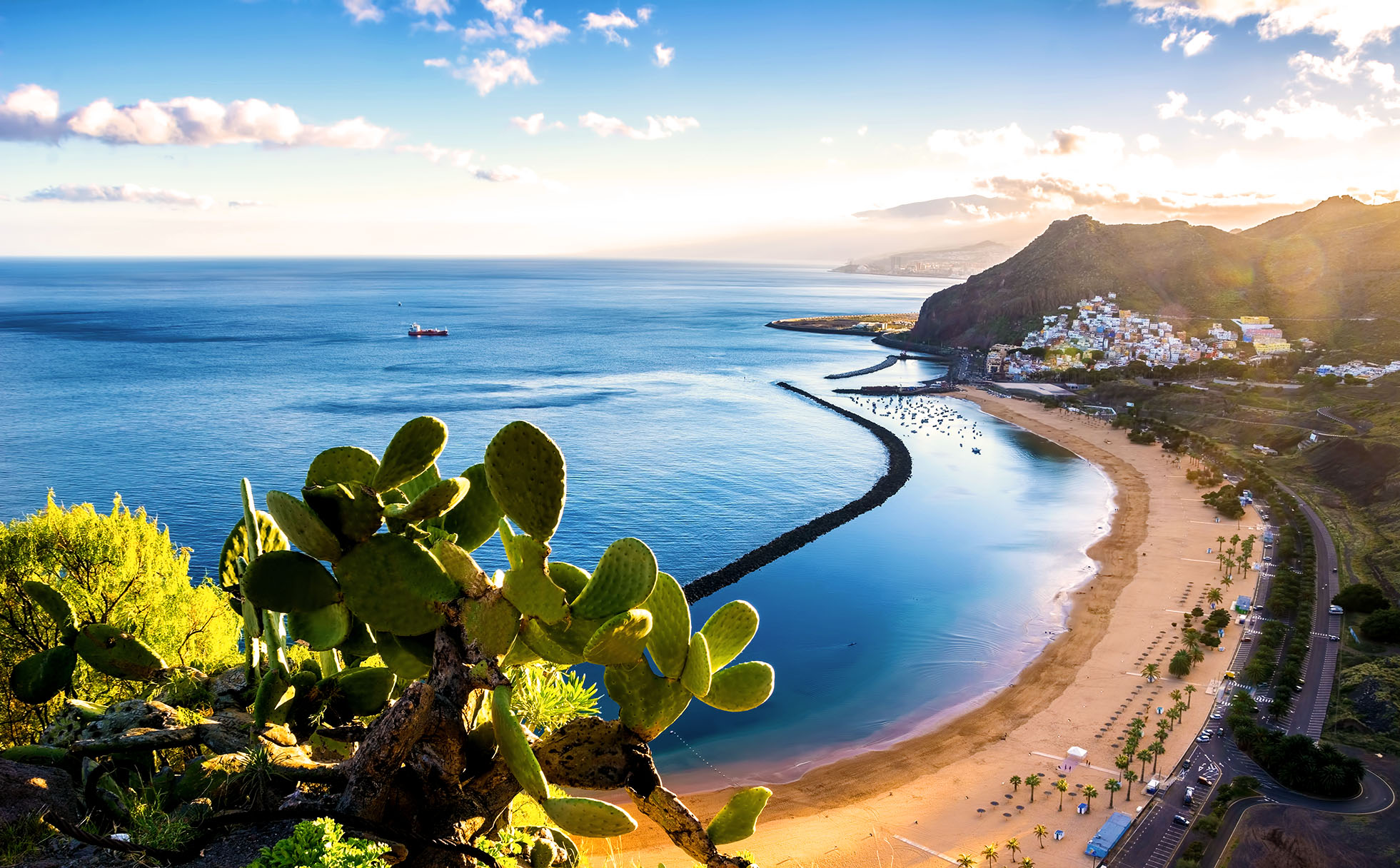 Winter is usually a time for cold and gloomy weather in the UK, making it an ideal time to escape to sunnier climates for a much-needed holiday. Whether you're dreaming of a beach getaway or something closer to home, there's a budget break to suit everyone.
Here are 25 of the best winter sun destinations to explore on a budget.
European breaks
Malaga, Spain
With an average temperature of around 16°C in January, Malaga stands as one of the warmest cities in Europe during the winter months. This sunny seaside city offers a delightful winter escape, ideal for exploring its rich array of museums, indulging in the local culinary delights at tapas bars, and leisurely strolling along the sun-kissed beaches.
Lisbon, Portugal
Lisbon's mild climate makes it a great destination year-round, but its average temperature of 15°C in January and February makes it an excellent choice for a warm winter getaway. Take a ride on the iconic yellow tram, explore the city's rich history, or relax in one of its many outdoor cafes.
Antalya, Turkey
Antalya is a coastal city on the Mediterranean, with mild winters and plenty of sunshine hours, making it an ideal winter destination in Europe. You can hike through the Taurus Mountains, visit the ancient ruins of Perge or Aspendos, walk along sandy beaches and savour the delicious Turkish cuisine. Plus, you can find reasonably priced hotels to complete your perfect beach getaway.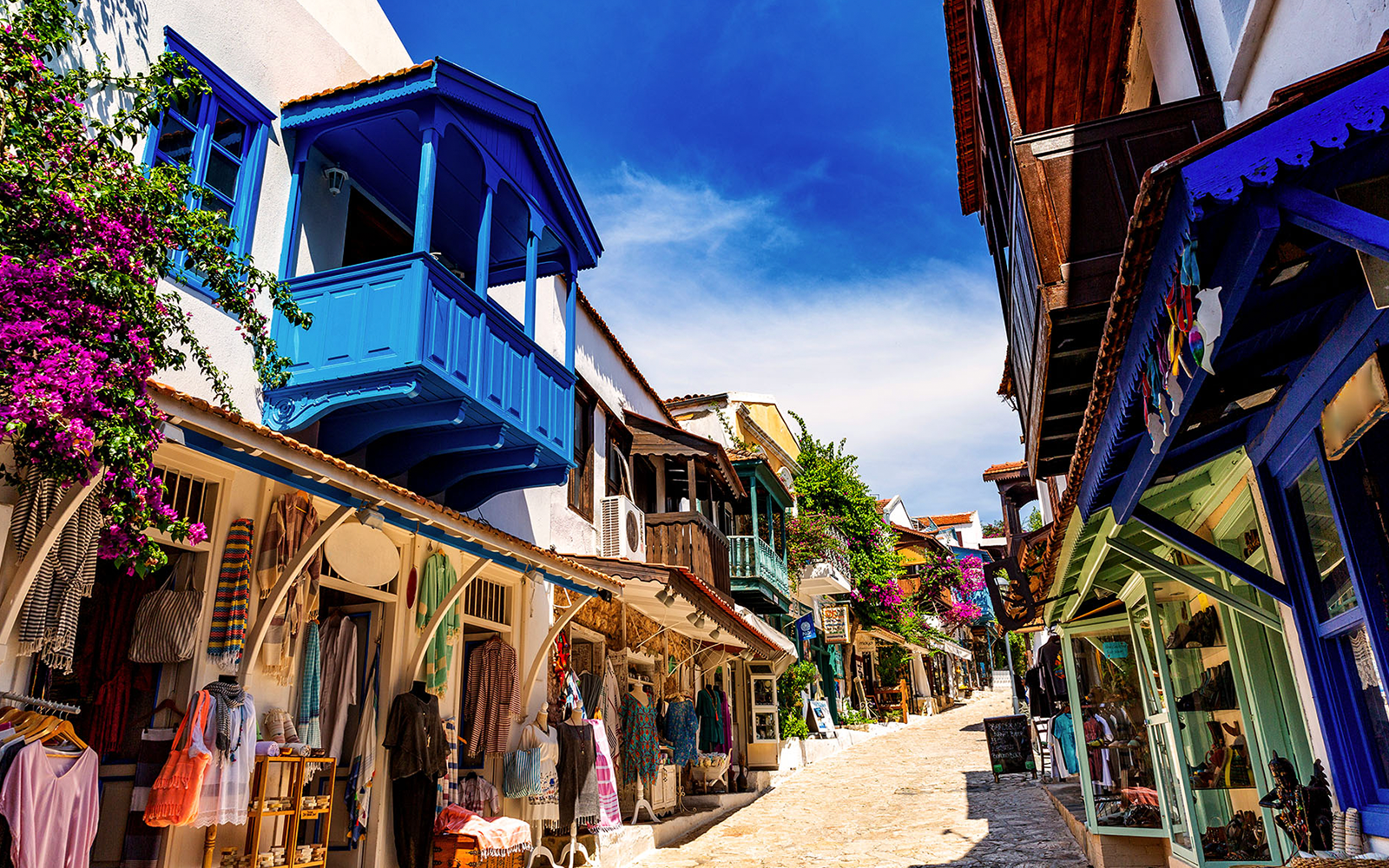 - Antalya, Turkey
Athens, Greece
Athens, the city renowned for its astonishing ancient landmarks, also shines as a captivating winter destination. With an average temperature of 13°C in January, it offers an ideal climate for exploring the iconic Acropolis and wandering through ancient Agora. After basking in the rich historical legacy, immerse yourself in the vibrant nightlife that Athens has to offer.
Algarve, Portugal
This southern region of Portugal boasts warm temperatures and sunny skies, with an average temperature of 15°C in January. The Algarve offers lush green landscapes, picturesque beaches, and plenty of outdoor activities like hiking and golfing.
Seville, Spain
Known for its orange trees, flamenco dancing, and historic architecture, Seville is a great winter destination with an average temperature of 15°C in January. Take a stroll through the Alcazar Palace, visit the Cathedral, or shop for local handicrafts. Plus, Seville offers options for budget-conscious travellers, making it an ideal choice for all types of explorers.
Sicily, Italy
With an average temperature of 14°C in January, Sicily is a fantastic winter destination for those seeking warm weather. The island offers stunning landscapes, rich history, and delicious Italian cuisine. Enjoy the beautiful beaches, explore ancient ruins, and take in some of Sicily's vibrant culture.
Valletta, Malta
For those looking for a winter sun getaway, Valletta, Malta is the perfect destination to escape the cold weather. This charming city boasts stunning architecture, delicious food and plenty of activities to keep you entertained. During the winter months, temperatures in Valletta are mild and pleasant, making it an ideal place to soak up some much-needed vitamin D.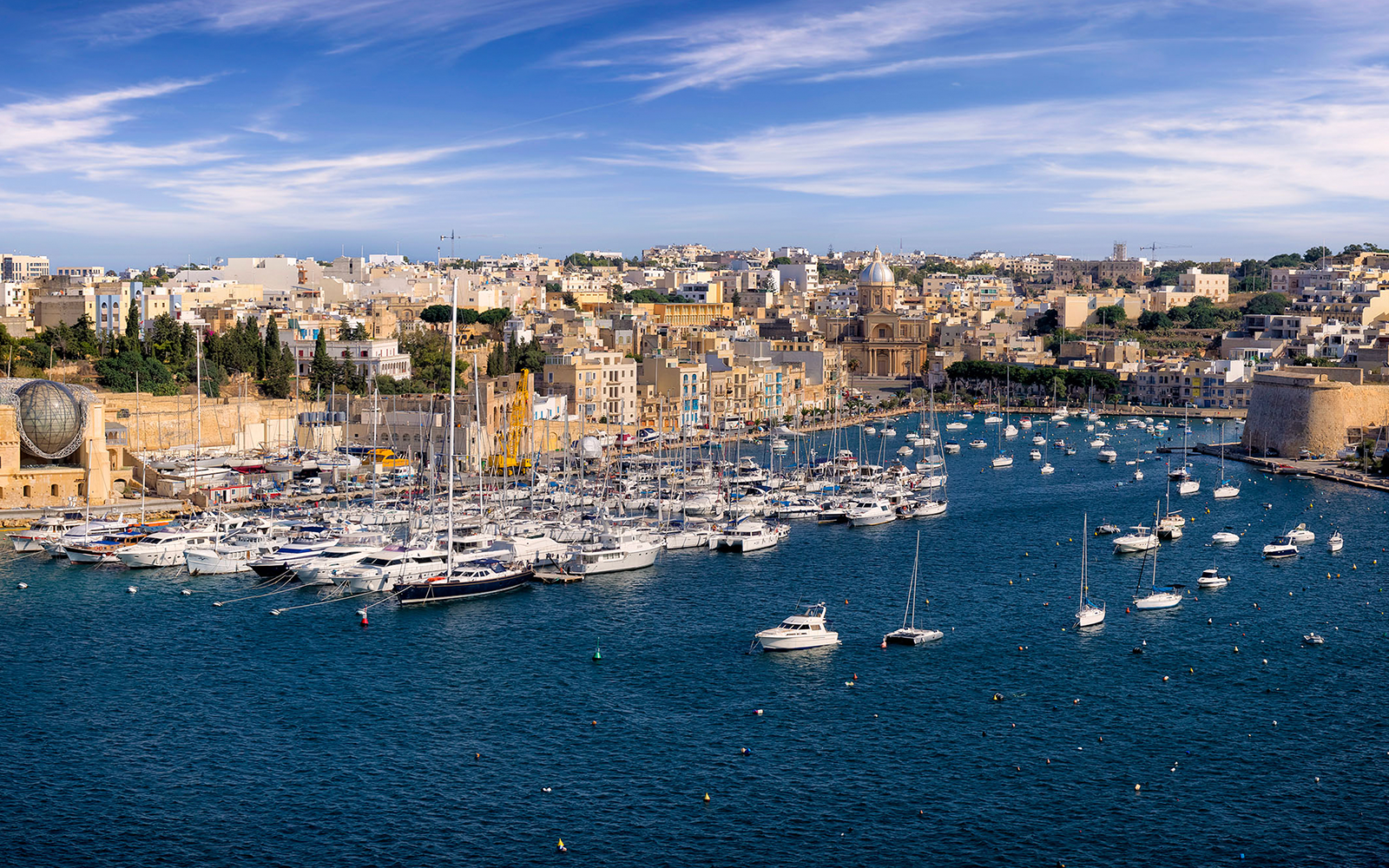 - Valetta, Malta
Madeira, Portugal
For a quieter winter escape, head to Madeira, Portugal. This picturesque island is known for its mild climate and beautiful scenery. Enjoy the breathtaking views from Pico Ruivo, the highest peak in Portugal, or explore the lush forests of Laurisilva. With temperatures averaging around 18°C during January, you're sure to have a wonderful holiday.
Tenerife, Spain
This Canary Island is a popular destination for winter sun-seekers, with an average temperature of 18°C in January. The island offers stunning beaches where you can relax and soak up the sun, awe-inspiring volcanic landscapes, and plenty of outdoor activities like hiking and whale watching.
Paphos, Cyprus
With an average temperature of 16°C in January, Paphos offers warm weather and plenty of outdoor activities like hiking and beach hopping. Explore the ancient ruins at Tombs of the Kings, visit the Paphos Archaeological Park, or relax on one of the city's many beaches.
Gran Canaria, Spain
This Canary Island destination offers warm weather year-round, with an average temperature of 20°C in January. Explore the island's rugged landscape, soak up the sun on the beautiful beaches, or venture out for some whale watching.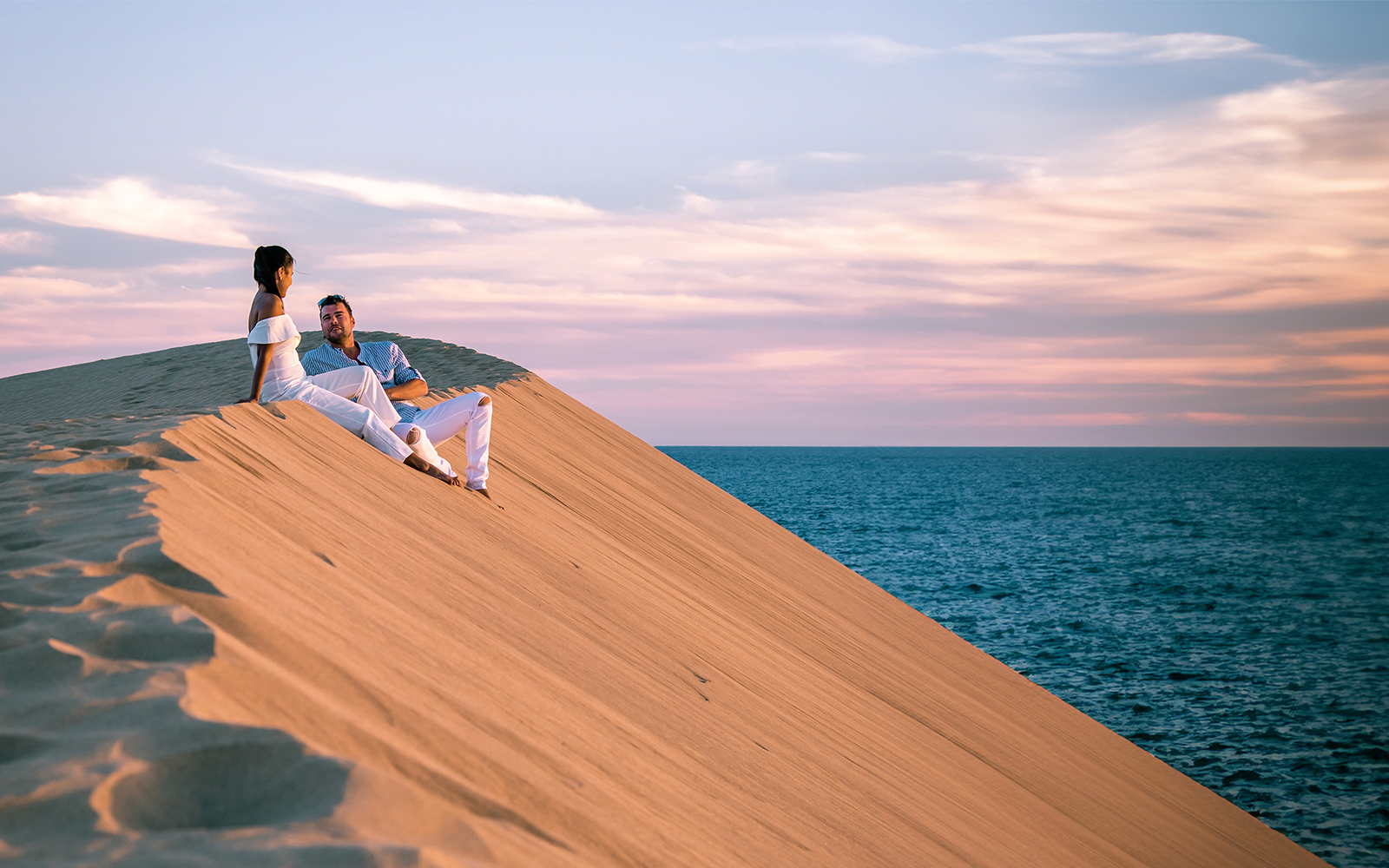 - Gran Canaria, Spain
Funchal, Portugal
Another warm winter destination in Portugal, Funchal boasts an average temperature of 17°C in January. Visit the historic Old Town, explore the Botanical Garden, or take a cable car up to Monte Palace Tropical Garden. Don't miss out on the stunning panoramic views of the city and the coast!
Dubrovnik, Croatia
Dubrovnik is a stunning coastal town on the Adriatic Sea that enjoys mild winter climate along with reasonable prices compared to the high tourist season. You can visit the iconic Old city walls, wander through the Stradun street, enjoy Croatian wine and seafood, and take a cable car ride to enjoy the panoramic views of the city without spending too much.
Limassol, Cyprus
Limassol is a vibrant coastal city located on the southern coast of Cyprus. With its pleasant Mediterranean climate, it offers a fantastic winter escape. Explore the historic Limassol Castle, stroll along the charming Old Town, and indulge in the city's diverse culinary scene. Limassol is also known for its beautiful beaches, where you can soak up the sun or try out thrilling water activities. With a mix of cultural attractions and coastal charm, Limassol is a must-visit destination for a memorable winter break.
Long-haul getaways
Goa, India
Goa is the perfect destination to visit during the winter season. With a tropical climate, you can enjoy year-round sunshine and sandy beaches. Goa is also budget-friendly, offering visitors affordable accommodation, delicious food and drink options. You can even take a scenic train journey from Mumbai to Goa for a fraction of the price of a flight.
Morocco, North Africa
Morocco is one of the best winter getaways, and it offers an exciting mix of culture, stunning architecture, and diverse landscapes. From the bustling city of Marrakech, you can go and explore the mountains, the Sahara desert, and the Atlantic coast. Flights to Morocco are also often affordable, and once in the country, you can enjoy local street food and budget-friendly accommodations.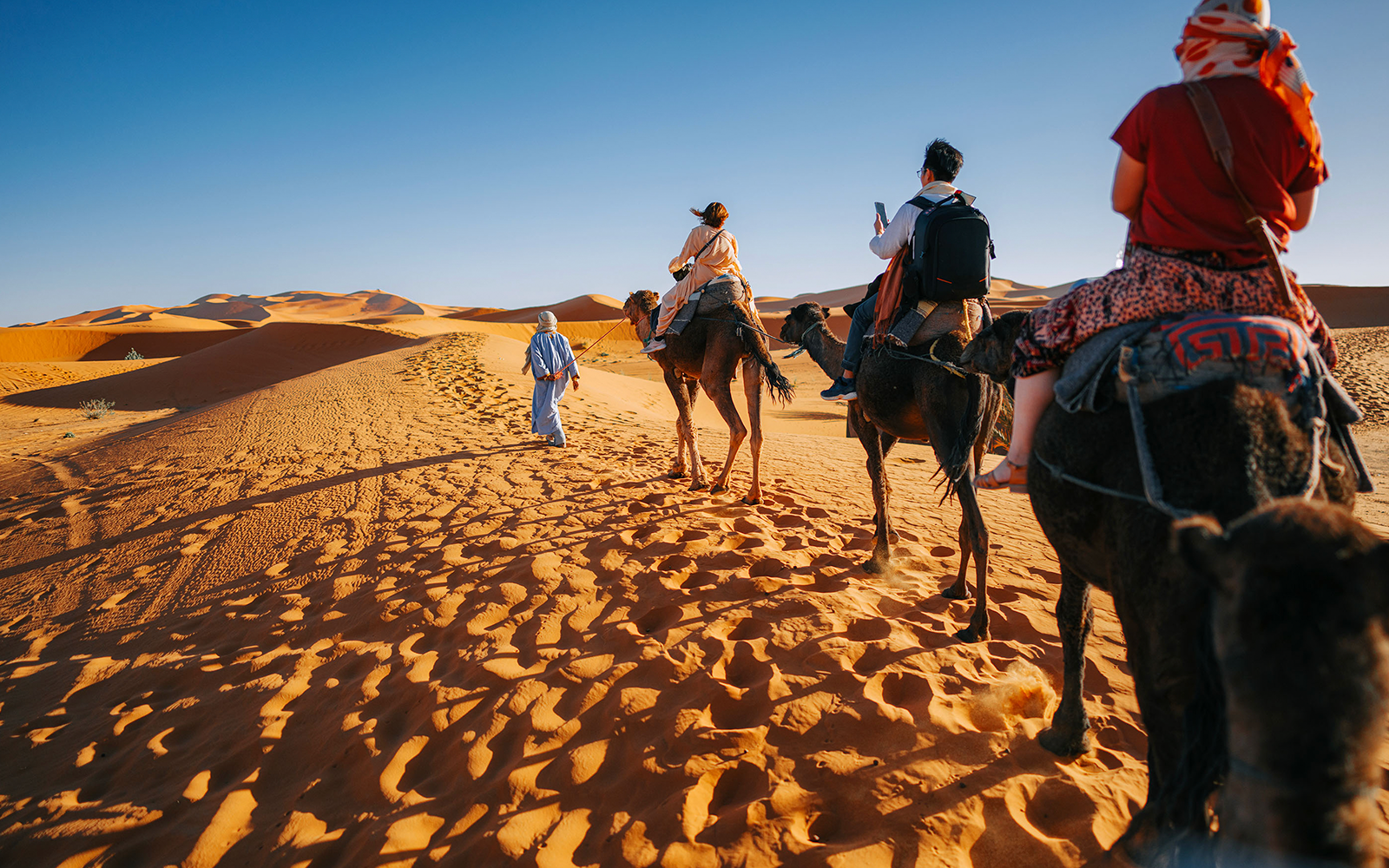 - Morocco, North Africa
Costa Rica, Central America
Costa Rica is famous for its incredible beaches and wildlife. The country offers plenty of adventure activities such as zip-lining, surfing, and ATV tours. It's also budget-friendly, having a wide range of hostels, eco-lodges, and affordable accommodation options.
Puerto Rico, Caribbean
Puerto Rico is a hidden gem in the Caribbean. It's a perfect destination for budget-savvy travellers that want to soak up some winter sun. You can explore the historic streets of San Juan or take a beach vacation to Rincon or Vieques Island. Puerto Rico also offers many affordable places to stay, and the food is delicious.
Bali, Indonesia
Bali is an excellent choice for winter travel, with temperatures averaging at 30°C all year round. Bali is known for its beautiful beaches, temples, and stunning landscapes such as Mount Batur. It's also budget-friendly, providing cheap accommodation, food, and activities such as snorkelling, surfing, and hiking. You can even get by on as little as £20 a day.
Philippines, Southeast Asia
The Philippines is known for its tropical paradise beaches, crystal clear waters, and stunning sunsets. You can also explore its diverse cultures, rich history, and incredible wildlife. The country provides a range of budget-friendly accommodations, cheap food and drink and transportation options.
Thailand, Southeast Asia
Thailand is a budget-friendly vacation hotspot. It is perfect for those seeking sun, adventure, and culture. From Bangkok's vibrant city to the beaches of Phuket, Thailand has something for everyone. It's also very affordable, with inexpensive food, lodging, and transportation options.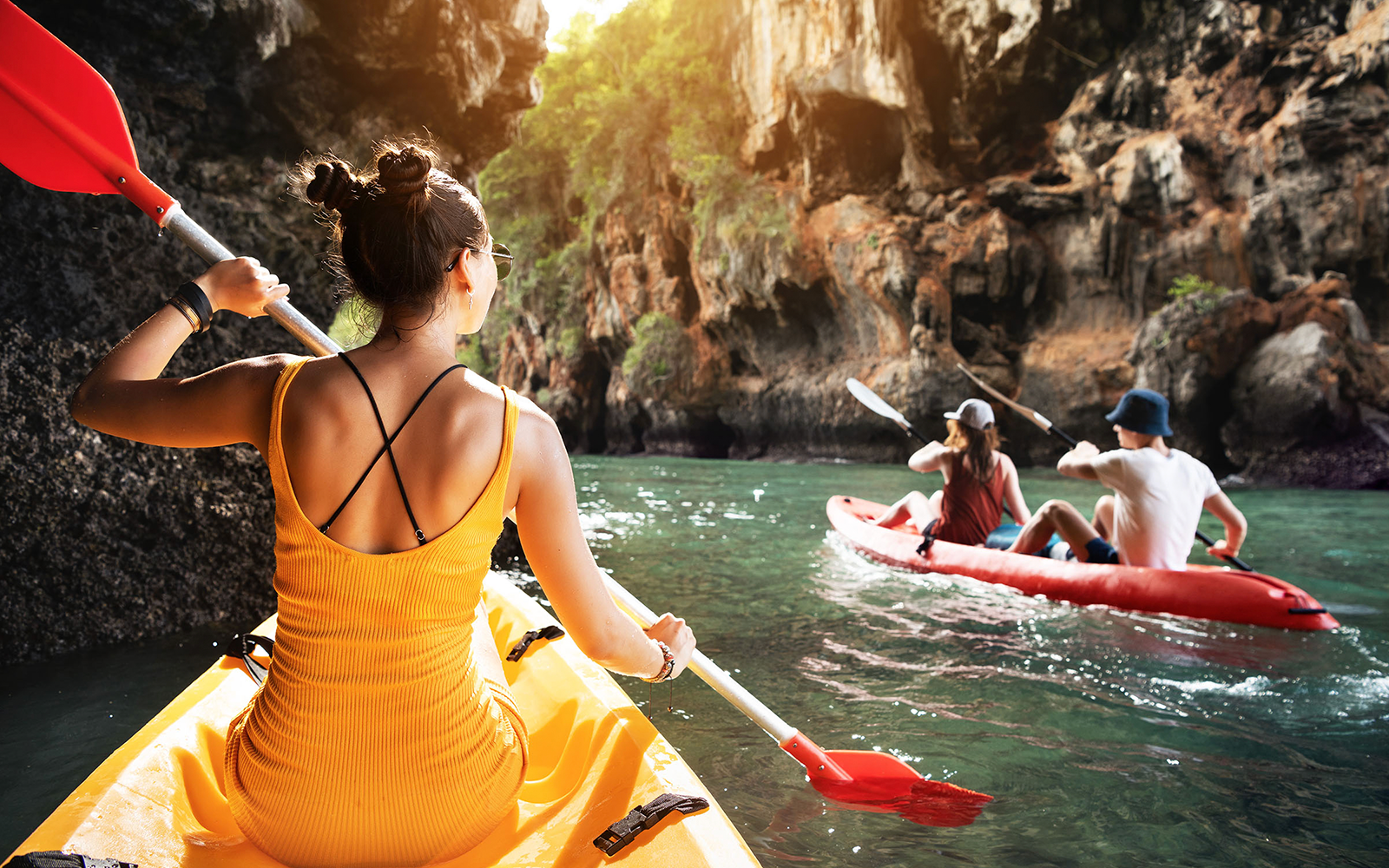 - Thailand, Southeast Asia
Cape Verde, West Africa
Cape Verde is a group of ten small islands off the coast of West Africa. The islands are known for their year-round sunshine, sandy beaches, and clear waters. You can also experience the unique cultures and Berber traditions. It's also budget-friendly, providing a range of affordable accommodations, local street food and drinks
Dominican Republic, Caribbean
The Dominican Republic is one of the most affordable destinations in the Caribbean. Visitors can enjoy stunning beaches, delicious food and drinks, and adventure activities such as zip-lining and horseback riding at a fraction of the cost compared to other Caribbean islands. It's also budget-friendly for accommodation.
Sri Lanka, South Asia
Sri Lanka is a beautiful island country known for its diverse landscapes, rich history, and incredible wildlife. Visitors can enjoy surfing in the coastal town of Arugam Bay or explore ancient ruins in Anuradhapura. It's also budget-friendly with affordable accommodations, food and drinks, and transportation.
Tips for keeping your holiday budget-friendly
Buy travel insurance 
If there's one way to hike up the price of your trip, it's not having travel insurance when something goes wrong. Holiday cover is an easy way to protect yourself against things you can't prepare for and could save you thousands. This might include medical emergencies, lost baggage, cancellations, delays, theft of personal items and much more.
Be flexible with dates
If you're flexible with your dates, you can save a lot on airfare. Flying during the weekdays is generally cheaper than the weekends. Also, avoid peak travel times such as school holidays, Christmas and Easter.
Book early
Be an early bird and book your flights and accommodation as early as you can. This can save you a considerable amount of money, especially if you're booking during the low season.
Look for deals and discounts 
Keep an eye out for deals and discounts from airlines and tour operators. They often offer discounts that can save you a lot of money.
Shop around for flights 
Don't just stick to one airline. Shop around for flights, compare prices and select the airline offering the best rates.
Travel in groups 
Travelling in groups can save you money on accommodation, food, and activities. You can also split the cost of transportation.
Pack light 
Avoid extra baggage fees by packing light and trying to fit everything into hand luggage. But don't forget to weigh your luggage before leaving home, you could be stung with extra costs if you go over your baggage allowance.
Don't eat out for every meal 
Eating out for every meal can be costly. Think about cooking your meals or eating at local eateries for a more budget-friendly option.
Use public transport 
Public transport is often cheaper and more convenient than taxis. Use public transport to explore the city and take in the sights.
Check for travel credits 
Check your credit card's rewards program and see if you have any travel credits to use towards flights or accommodation.