The Foreign and Commonwealth Office (FCO) has issued a warning to travellers amid a rising number of arrests abroad for offending local customs or carrying medicines which are not accepted. Getting arrested is likely to invalidate your travel insurance, not to mention make it harder for you to travel in the future.
For example, there are some countries which might be on your travel list that prohibit the use of common medications, and failure to acknowledge this could land you in serous trouble.
Here are just some of the popular destinations which might need some extra attention before you head off:
Australia
With over 670,000 British nationals visiting Australia every year, most visits are trouble-free. There are strict quarantine rules to keep out pests and diseases that could affect plant, animal and human health. All luggage is x-rayed on arrival and any items of concern are further inspected, treated and if necessary confiscated and destroyed.
You will be given an incoming passenger card on the plane, on which you must declare any food or goods of plant or animal origin, including nuts, dried fruit and vegetables, herbs and spices, biscuits, cakes and confectionery, teas, coffees and milk-based drinks and sporting equipment (including camping gear). Breaches of quarantine regulations can result in large fines.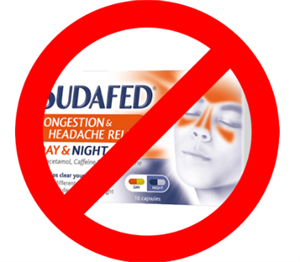 Japan
The use or possession of some common prescription and over-the-counter medicines are banned under Japan's strictly enforced anti-stimulant drugs law. This includes: Vicks Inhalers, medicines for allergies and sinus problems, cold and flu medication containing Pseudoephedrine and even some over-the-counter painkillers like those containing Codeine.
India
Consumption of alcohol is prohibited in Bihar, Gujarat, Kerala, Manipur, Nagaland and the union territory of Lakshadweep. Consumption or possession of alcohol in prohibited states can lead to arrest without bail and charges which carry a sentence of 5 to 10 years. In some states foreign nationals and non-resident Indians can buy 30-day alcohol permits.
Turkey
It's illegal not to carry some form of photographic ID in Turkey. Make sure you carry your passport and a printed copy of your e-visa or your residence permit with you at all times.
It's also an offence to insult the Turkish nation, the national flag, or to deface or tear up currency. If you're convicted of any of these offences, you could face a prison sentence of between 6 months and 3 years.
Cover cancelled?
Many insurers will not cover you if you have been arrested whilst abroad. If you have committed a crime, missed a flight or become hospitalised after becoming drunk and disorderly.  You will likely face the repercussions without any aid from your insurer and may need to rely on the FCO for support, which will be limited.
If you're abroad and you need emergency help from the UK government, contact the nearest British Embassy, Consulate or High Commission. If you need urgent help because something has happened to a friend or relative abroad, contact the Foreign and Commonwealth Office (FCO) in London on 020 7008 1500 (24 hours).