Think you will be rewarded for your loyalty with your service provider? Think again.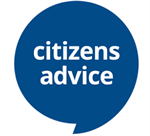 A recent report by the Citizens Advice Bureau (CAB) has identified customers who fail to switch their energy, broadband or insurance providers could be paying up to £1,000 extra a year.
The charity is calling for an investigation by the UK's competition watchdog into what it calls the extra price of "loyalty".
CAB estimated that longstanding customers, many aged over 65 and some on low incomes, were unlikely or unable to switch and were losing out on better deals in the process.
Payingtoomuch.com Managing Director Michael Ward said: "It's very concerning when someone stays with a provider, either through loyalty or through failure to change provider, they are penalised, incurring higher premiums year on year. We understand why policies increase each year, but we are hearing more and more from customers who have told us that their policy quotes are staggeringly high from their existing provider. We do provide a service which means that you aren't tied to a single insurer and will compare rates every year for you to get the best current deal. You will therefore benefit from 'new customer' rates at every anniversary."
Customer Julie Brierley from Derbyshire, said: "Sadly, being a loyal Santander customer and bank account holder didn't get me a good deal. When I called them, all I was offered was a reduction by £100, but that was still £200 more than I was quoted by PayingTooMuch.com. I had been with Santander for several years, so I thought that it was time to see if I could save money by going elsewhere. I am so pleased that I did."
After calling PayingTooMuch.com, Julie was informed that not only could her quote be beaten, she would be able to save over £300, with her new policy being quoted at £185.75.
If you would like to switch to the right policy to suit your needs, call our team today and see how much you could save.