As the dark nights draw in and temperatures drop, it's worth checking that you're prepared for all eventualities this winter.  Taking precautions can make an enormous difference to both your comfort and finances, and it doesn't have to be arduous work. There are several ways to help ensure you stay cosy, warm and dry whatever the weather.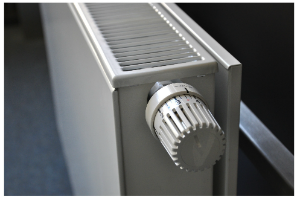 Start by having your heating and alarms checked. Get a CORGI registered engineer to service your boiler before the cold weather arrives. If it's going to let you down, it's most likely to do so on the coldest day of the year when engineers are in short supply. If you have an open or wood burning fire, make sure the chimney and flues are clear, sweeping out the soot and other potentially dangerous build-up. You should also check your smoke alarm and carbon monoxide detector, as increased use of your boiler or open fires and electrics could pose an extra threat to you and your property.
Frozen pipes 
Possibly the biggest risk to your property this winter is the effect of frozen pipes. In cold weather, the pipes can freeze and then burst, so when the ice thaws and the water begins to flow, you can experience catastrophic flooding. Leave your heating on low if you go on holiday in the winter to prevent pipes freezing and bursting. Turn the water off at the stopcock and drain your water systems if you plan on leaving your home unoccupied for longer periods.
Reduce the chances of water damage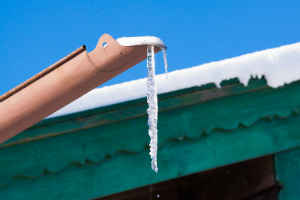 Many problems can begin when drains, guttering and air vents are blocked by leaves, or other garden matter. Ensure that these are all cleared out to allow heavy rain to flow away from the property, preventing water damage to your property. You should also examine your roof and exterior walls for any potential problems such as missing tiles, slipped flashings or cracked rendering, and then make sure they're repaired before water can get in.
Steve Rayner from payingtoomuch.com said "Wintery weather is one of the main causes of property damage, so we always advise our customers to take steps to minimise the chances of having to make a claim. It's not just the hassle of having to deal with the repercussions of damage, in many cases people lose sentimental valuables that cannot be replaced with an insurance pay-out."
Make sure both your buildings and contents insurance policies are up-to-date. Our home insurance specialists can offer you a personalised quote to suit your needs. Call them today on 01243 219333.