If you are looking after the grandchildren make sure than you have the correct cover
For many parents, the cost of childcare during the summer holiday can run into thousands of pounds, which can be unaffordable and the option of looking after their children themselves can be a logistical headache. With this being the case, many are asking their parents to take on the responsibility of taking the grandchildren off their hands for parts of the summer holidays whilst they work.
Recent statistics showing that 63% of all grandparents with grandchildren under 16 are helping with childcare. On the plus side, this can give many grandparents the opportunity to spend quality time with their grandchildren, but there can be occasions when they are too much to handle.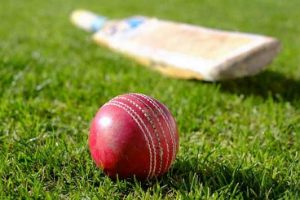 Finding educational or interesting activities to keep them occupied can be exhausting so letting them loose in the garden may be the best way to get them expelling energy. But a misplaced cricket ball or overenthusiastic kick of a football might mean that your greenhouse windows or prized rosebush could be in for some damage. It's obviously an accident but it can be an expensive one. Ball games in the house are always ignored and valuable vases, televisions and mirrors can get the brunt of the damage, so it is vital that your insurance covers your contents as well as property for such occasions.
Steve Rayner, insurance expert at PayingTooMuch.com said: "With the increasing number of grandparents helping out with childcare, there will inevitably be breakages in the home. It is important to be covered for any eventuality, especially if they should break something that is worth a lot of money. We can help find you the right cover, ready for their next visit."
If your home insurance is due for renewal, you could save hundreds of pounds by switching your home insurance provider, freeing up more money to spend on the grandchildren or to childproof your home.
PayingTooMuch.com offers policies from all the major insurers including Ageas, Allianz, AXA and Zurich. It only takes ten minutes to complete a quote based on your personal circumstances, either online or over the telephone, so make a quick phone call today to see how much you can save.
Home insurance sample quotes*
| | |
| --- | --- |
| PayingTooMuch | £144.00 |
| Saga | £169.00 |
| John Lewis   | £285.00 |
| Age UK  | £313.00                 |
*Quotes based on 2-bedroom mid terrace, brick, tile, rebuild cost £200,000, contents cover £40,000 Full accidental damage, nil claims.