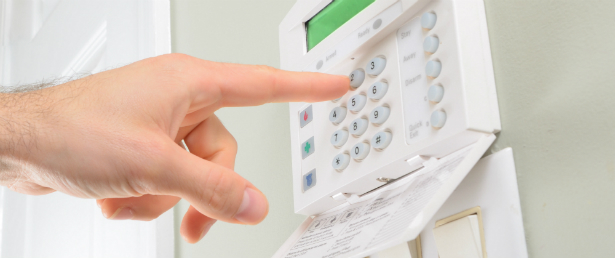 Spending two relaxing weeks on a beach or wining and dining on a Mediterranean cruise is a terrific way to spend your time and nothing should spoil that. There are, however, some external influences which can ruin your holiday and could even happen before you take off at the airport. You usually worry about your travel insurance being current when you travel abroad, but having the correct policy for your home insurance is just as important. 
Finding out that your home has been broken into is very upsetting but when it happens whilst you are on holiday, you have the added distress of being far away from home with so much to take care of.  You also don't want your insurance premium to increase as a result of your property being broken into so taking steps to reduce the likelihood of this happening to you is crucial.
What to do before you leave
Check your policy is up to date
Make sure that your home insurance policy is up to date and that you are covered for any eventuality. If your home has been broken into, there is at least some comfort in knowing that you are fully covered.
Making checks around the property are also important as your insurer is less likely to make a pay out if there were no signs of a break in, for example if you forgot to lock the backdoor or left the hallway window open. But if you aren't fully covered then there is nothing more distressing than knowing that your belongings won't be replaced.
It goes without saying that when your house looks empty, it looks more inviting for burglars. Ensuring that there are visible alarms attached to your home will be a good deterrent and drawing curtains in the bedrooms will give the added impression that the property is occupied. Install exterior security sensor flood lights and CCTV cameras.
Join your Neighbourhood Watch. It's good to know that someone is watching out for your property when you go on holiday or even a quick trip to the shops.  
Don't put anything on show
Your valuables shouldn't be visible from the window and better still should be placed somewhere secure. Anything of considerable value should be declared on your home insurance policy, especially if it also has sentimental value. 
Social media does play a big part in society and it is easy to get overexcited when announcing your holiday, especially if there is enough evidence on your account to point to your location. Avoid letting the world know that your home will be unoccupied for any length of time.
If any of your belongings are recovered then you must tell your insurer. They will take this into account when calculating your claim.
PayingTooMuch.com offers home insurance policies from all the major insurers including Ageas, Aviva, AXA and Zurich.  It only takes ten minutes to complete a quote based on your personal circumstances. If you would like to discuss a new quote for home insurance, our specialist home insurance team are on hand to offer you a competitive quote. Just give us a call on 01243 219333.