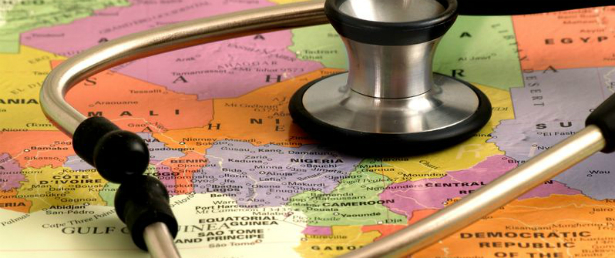 All-inclusive holidays are the best way to spend time relaxing, not worrying about extra added costs whilst away and often provides the best value for money in many destinations. The thought of eating in the luxury resort, with the knowledge that the quality will never really differ from day to day, is for many a perfect scenario. Especially if you travel to a location where your eating habits are different from that of the locals and they offer familiar cuisine.
Sometimes people do feel a little under the weather in unfamiliar places, which could be down to feeling tired, being too hot or eating food which isn't best suited to their diet. There has been an increase in claims for food poisoning in many resorts across the Mediterranean even when it isn't the case.
Fraudulent claims ruining it for everyone else
Experts are warning a growing epidemic of travel sickness fraud has become the new bogus whiplash claim industry. Over the last three years, the number of people claiming compensation because they say they have fallen ill has increased by over 500% but the actual number of reported cases in resorts has remained stable or decreased.
ABTA has warned that British tourists risk being excluded from all-inclusive benefits in some resorts and warned there could also be a risk that hotels could push up prices to make up for money lost through dishonest claims.
The Foreign Office warns holidaymakers in Spain: "You should only consider pursuing a complaint or claim if you have genuinely suffered from injury or illness. If you make a false or fraudulent claim, you may face legal proceedings in the UK or Spain."
Why are claims being made?
In some cases, fraudulent claims may have been made because the policy holder didn't disclose a pre-existing medical condition which they later needed to be treated for whilst on holiday, potentially costing them thousands as their policy didn't cover it. Claims may be declined even if the pre-existing condition not disclosed is different to the condition they are claiming on.
These claims will push the prices of the all-inclusive holidays up and can also push up the prices of travel insurance, especially the minimum excess fee.
At PayingTooMuch.com, we don't penalise customers on future policies if they've made a claim in the past.
What you need before you travel
So, when purchasing travel insurance, make sure that:
You disclose all pre-existing medical conditions
Declare the correct dates of the trip on the policy - the date you leave the UK and the date you are due to return to the UK.
If you should fall ill and must stay longer than the dates on your ticket, if the claim is successful you will still be covered until you return home.
If you are traveling in Europe, do take your EHIC but remember the EHIC is not an alternative to travel insurance. It will not cover any private medical healthcare or costs, such as mountain rescue in ski resorts, being flown back to the UK, or lost or stolen property. It is also not valid on cruises.
How to get travel insurance?
You can apply online for travel insurance using our online quotation tool, which allows you to manually add all your medical conditions yourself. Alternatively, you can give our helpful Sussex based team a call on 01243 784000. They will be able to help and guide you through the entire process.