If you're one of the lucky few to be heading across the Atlantic to find Mickey this Summer, we've got a roundup of all that's new in Orlando. Whether you've never been before, or you're a theme park geek, there's plenty of new things to add to your itinerary.
Volcano Bay – Universal Orlando Resort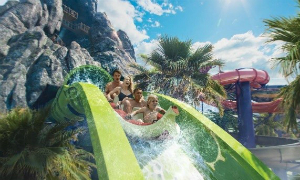 Brand new for 2017, Volcano Bay is probably the best waterpark in the world today. Built entirely from scratch, the new waterpark is themed around a 200ft tall-volcano. Notable rides include the amazing water coaster Krakatau – a hybrid between a rollercoaster and waterslide not seen anywhere else before.
There's also the frightening Ko'okiri Body Plunge – a near vertical 125ft tall body slide. It's the highest body slide in America, and even travels through a swimming pool of people!
There's something for everyone, and some brand-new virtual queueing technology, there's no horrendous queuing for rides in the baking sun. If you're visiting Orlando this year, be sure to visit Volcano Bay and let us know what you think.
Pandora: The World of Avatar – Disney's Animal Kingdom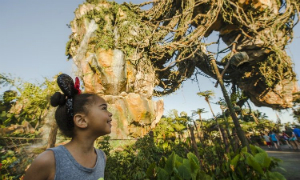 After six years in the making, Disney has finally opened its new Avatar themed world. Covering 12 acres of the infamous Animal Kingdom, Pandora is an incredibly immersive world where young and old alike will be transformed to the world of Avatar.
It has two brand new attractions. One, Avatar Flight of Passage, is a state of the art augmented reality simulator attraction, whilst the other, Na'vi River Journey, is a family boat attraction through the Kasvapan River.
Race Through New York Starring Jimmy Fallon – Universal Studios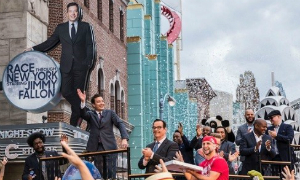 Jimmy Fallon, the loveable American comedian, has designed and opened a ride at Universal based on his tenure at The Tonight Show in America.
Prepare for great music, laughs and a tour of New York City in the 3D simulator ride. The ride replaces the old Twitster Ride which closed in 2015.
Harry Potter - Universal Orlando Resort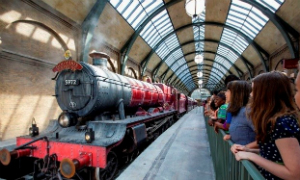 Finally, one of the most amazing places in any theme park – Harry Potter at Universal Studios. Not new, but how much about the Harry Potter land do you know?
There are actually two 'lands' – Universal Studios has Diagon Alley and the amazing 'Harry Potter and the Escape from Gingotts' 3D roller coaster, whilst Universal Islands of Adventure has a whole area themed around Hogsmeade and the impressive 'Harry Potter and the Forbidden Journey' ride.
Both areas are linked by the Hogwarts Express – an exact replica which transports guests between Kings Cross Station and Hogsmeade. The train features TV screens instead of windows, so prepare for some action along the way.
Not new, but certainly one of the best attractions in Orlando. When planning your time, allow at least three days to cover the whole of Universal Resort. Harry Potter alone will take a whole day to do well.
The Incredible Hulk Coaster – Universal Orlando Resort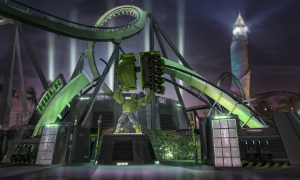 OK, so these last two aren't exactly new, but they are worth a mention. Last year the famous Incredible Hulk roller coaster was completely refurbished.
Parts of the track were swapped for new track and the whole ride was re-painted. There are also upgrades on the launch tunnel and on-board soundtrack. A ride with the Hulk is an absolute must for every Orlando trip.
LEGO NINJAGO World - LEGOLAND Florida Resort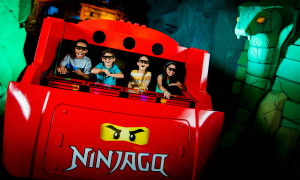 The new LEGO NINJAGO World opened at the beginning of 2017 at LEGOLAND Florida. Get practising your best ninja moves as you prepare to enter this brand new martial arts themed area.
The main attraction is a brand-new 3D 'dark ride' where you can use your hands to fend off 3D villains with fireballs and lightning strikes.
There's also the usual appearance of LEGO ninja characters to have your photograph taken with as well as many other brand new rides and attractions.
Holidays with PayingTooMuch.com
We have selected a holiday package which would be ideal for a family based on 2 adults and 2 children for 10 nights.
Flights: London Gatwick to Orlando
Outbound: 15th Nov 2017
Return: 25th Nov 2017
Hotel: Coco Key Hotel & Water Resort, International Drive 1 x Room Only - Leisure Standard, Twin Room plus hotel transfers.
Total package: £2407.62*
Call our team of experts on 01243 213 213 and book your dream holiday.
(*Prices correct at 23/06/2017)
Make sure you have Travel Insurance
Perhaps most importantly, don't leave your holiday uninsured. Buy travel insurance as soon as the holiday is booked. That way you are covered for cancellation should you become unable to travel for a variety of reasons.
Travel insurance will of course also cover your medical expenses whilst abroad should you fall ill or end up with an unexpected injury from one of the rides and require medical attention.
Get a quote online at PayingTooMuch.com or call our team on 01243 784 000.