The sun has arrived and many are looking forward to their summer holiday. However, with Sterling value constantly fluctuating against the Euro and the Dollar you may find your holiday costing more than you thought.  Here are our top tips for saving money and beating the exchange rate rises this summer.
1. Currency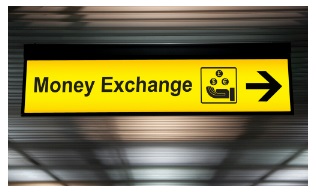 Currency exchange can be one of the biggest travel rip-offs. If it can be avoided DO NOT EXHANGE MONEY AT THE AIRPORT! Airport exchange rates are sky high – literally. Unless you are planning on using lots of cash, or hiring a car (more on that later), the best way to spend your money abroad is by using a pre-paid currency card.
We highly recommend the FairFX currency card as you can keep track of all your payments on the app and top-up as and when required. Alternatively, there are lots of fee-free credit cards, such as the Lloyds Bank Amex. If you do need lots of cash, look around before exchanging. The best rates we've found are in supermarkets such as Tesco and Sainsburys as well as Marks and Spencer.
2. Mobile roaming abroad
Be careful using your phone on holiday. Pay close attention to children who may not be aware of data roaming differences whilst abroad. Everyone is addicted to uploading holiday snaps on Instagram, Snapchat and Facebook, but these are seriously data hungry apps, so data usage bills can go through the roof!
Call your network before you travel abroad and see what deals they offer. Some will offer UK minutes, texts and data for a fixed fee (often £5+ per day outside Europe) or you may find that it's already included in your contract. On the 15th June 2017 roaming charges within the European Union were officially abolished meaning that British mobile phone users could make phone calls, send text messages and use data in other EU countries without additional charge. 
Don't leave it until you return from your holiday to find out what your mobile use abroad has cost!
3. Car rentals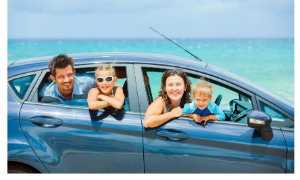 Organise your rental car before travelling using a comparison site such as RentalCars.com.
Here are a few key points:
Check the fuel policy. Some will make you pre-purchase fuel and then give you a refund on unused fuel. This is generally not very cost-efficient.
Drivers below the age of 25 will likely have to pay a surcharge.
Upon collection of the car, you will have the opportunity to purchase extra insurance. If you decide not to, then you'll need to provide a credit card to cover the excess - often up to £2,000!
Paper driving licenses no longer exist but you can print a copy for the hire company. Find out how here.
Top tip: Avoid paying for added extras such as children's car seats and sat-navs. Most airlines will allow you to take child seats for free, so check before you travel. Instead of a sat-nav, use your phone – there are plenty of offline sat-nav apps which are cheaper than hiring a sat-nav abroad.
4. Stay Local
You don't have to spend big to get a great summer holiday. Consider staying local by visiting parts of the UK such as the beautiful Isle of Wight or the Cornish coast. Consider a family camping trip or even a family favourite coastal caravan holiday.
For the slightly more adventurous, load up the car and drive to France. It's easy, cheap and provides ultimate flexibility whilst away. Check out our driving abroad blog for more information.
5. Travel Insurance
Perhaps most importantly, don't leave your holiday uninsured! Buy travel insurance as soon as the holiday is booked. That way you are covered for cancellation should you become unable to travel for a variety of reasons.
Travel insurance will of course also cover your medical expenses whilst abroad should you fall ill and require medical attention.
Get a quote online at PayingTooMuch.com or call our team on 01243 784 000.
6. PayingTooMuch.com Holidays
Finally, as with everything, the best price for a holiday comes after shopping around. Here at PayingTooMuch.com, we're now selling holidays! So, if you've found your dream getaway, or are just looking, give us a call and see if we can beat the price. We can book whole package holidays or just flights, hotels or attractions. Give the team a call on 01243 213 213 and give us a chance to get you on your way.