At PayingTooMuch.com we offer our car and home insurance customers the option of a Keycare policy as a useful add-on. We think it's great value at only £17.95 and can come in very handy if you lose your keys, or have them stolen. This week, one of our team was very glad she had taken out a policy, and her story shows how efficiently the process works should the worst happen.
Sam, one of our car and home insurance sales team, pops home every lunchtime to walk her beloved dog Winston. Unfortunately, yesterday her keys dropped out of her jacket pocket and although she retraced her steps she returned to work without them. Luckily though she had a Keycare policy and rang them to report the keys missing. 
How does Keycare work?
How Keycare works is that you are covered for all the keys on the same keyring as the little key fob you get when you take out a policy.  Our key fobs have a little picture of Percy, our company character, on them, as well as a unique reference code and a number to ring if you find them.  Finders of lost keys get a £10 reward for reporting the find, and luckily that's what happened to Sam. 
A lovely local lady found the keys, rang Keycare, and was offered the £10 reward.  She generously donated the money to charity, and Keycare put Sam in touch with her to arrange for the keys to be retrieved, thus saving Sam the hassle of changing her locks and getting new keys cut.
If your keys are not found, Keycare will arrange for a locksmith to come out and replace locks, get new keys cut or retrieve keys which are locked inside a vehicle or building.  They have a UK call centre which is manned 24 hours a day, seven days a week.  There is no excess to pay and up to £1000 of cover is provided.  Many vehicle keys can cost several hundred pounds to replace these days, making this policy excellent value.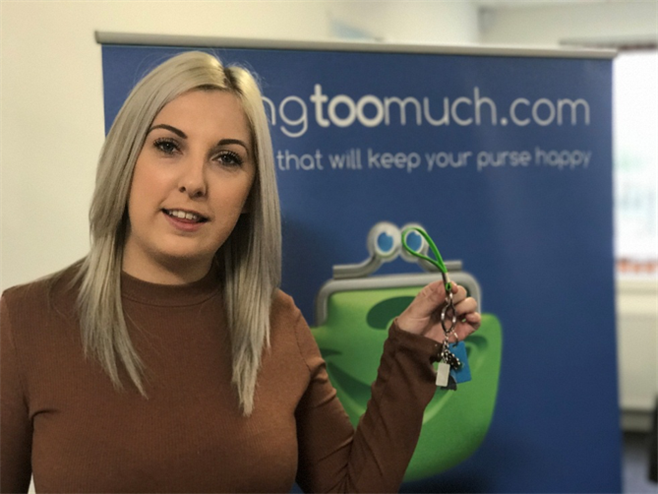 Want to know more?
Here is a full list of the benefits:
Cover for lost and stolen keys, replacement locks and any call out charges. 
Locksmith charges when keys are locked inside a vehicle or premises.                  
Cover limits of £1,000 which is substantially higher than the cover included within motor or household policies.
Cover for any type of keys attached to a Keycare fob. This includes reprogramming immobilisers, alarms and the cost of opening safes.
Cover anywhere in the EU.
Help and support 24/7 - emergency helpline. UK call centre.
Access to a nationwide network of locksmiths    
Vehicle hire/alternative transport available if stranded due to lost or stolen keys.
Fast track claims service - no excess to pay.
Avoids claims on existing motor and household policies. No impact on no claims discount.
Keycare pay the finder of lost keys a £10 reward. The customer is not asked to contribute
Confidentiality and security guaranteed. No details of the key owner given to the finder of the keys.
Cover costs just £17.95 for a year and this useful policy does not have to be purchased alongside a car or home insurance policy as it can be bought as a standalone product.  It is available exclusively by telephone so if you'd like to find out more then give Sam, or other members of her team, a call on 01243 219300.