Make sure you take the necessary safety steps when heading out
It is looking likely that snow and ice are forecast for December and although we might all be hoping for a white Christmas, it is certain that nobody likes driving in wintery conditions. The thing is, people in the UK aren't always prepared for this inclement weather. Snow, black ice, freezing fog and sleet can cause no end of trouble.
Preparation is the key
If you desperately need to head out when the weather is poor, make sure you are fully prepared for the worst scenario. During Winter you should always have in your car:
Torch
Jump leads
Ice scraper and de-icer
Duct tape
Portable air compressor
Water
Food
First aid kit
Blanket
Waterproof/warm clothing
If you happen to be caught in a snow storm and are forced to spend the night in your vehicle, you will be a lot better off if your car is fully equipped for an emergency.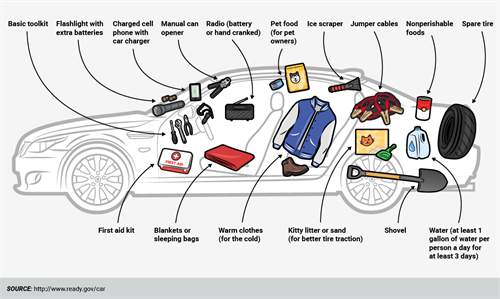 Don't try and speed up the defrost
You might think it's a quick way to de-ice your car but if you pour boiling hot water over your windscreen then there is a strong possibility that it will crack, especially if you have some chips in the window.
Don't leave your car unattended
If you think that it would be easy to turn on the car and wait for it to defrost from the comfort of your living room, you should reconsider this decision. A police spokesperson said: "It's an open invitation to opportunist thieves and they're gone in seconds. Exclusion clauses in many insurance policies may also mean that insurance is invalidated, and it could turn out to be a very expensive demisting."
Be patient, wait in your car and if you are cold, wrap up warm.
Accidents in icy conditions
When you head out in icy conditions, there is a chance that you might have an accident in your car, especially if you aren't used to driving in such conditions. Even if you are an experienced driver, there is no way that you can be fully prepared for any condition. You will need to make sure that you are covered for any eventuality as your car could be involved in an accident, even if you aren't in it. Icy car parks and streets can become ice rinks and if your car is parked up and hit, you will may need to make a claim.
You may even find that accidents can occur to your property, especially if you live on a street with a bend or close to a fast stretch of road. If a car was to lose control in icy conditions and cause damage to your property, you will need to make sure that you home insurance is up to date and will cover you for any damages.
If you are looking at renewing your car insurance, call our team on 01243 219300 plus earn 750 Points When You Buy Car Insurance Via PayingTooMuch.com. With PayingTooMuch.com, you can cash out £10 for every 1,000 points you collect. A car insurance policy is worth 750 points!