Winter sports are becoming an increasingly popular winter break choice for people between the age of 55 to 64 with an estimated 238,000 people going on a ski or snowboard holiday last year, double the previous year's total. But with growing numbers, there is also growing concern for travellers not buying adequate travel insurance, with over a third of that age group admitting to not checking they are covered for winter sports when they buy the policy.
The prospect of spending time in a picturesque location combined with an exhilarating activity, only a few hours from many UK airports, is difficult to avoid.  There are risks with winter sports holidays such as broken bones and damaged muscles not to mention adverse weather. So, making sure that you limit the chances of injury are vital as you don't want to spend months after your trip recuperating.
The Foreign and Commonwealth Office have reported 118 hospitalisations and 58 British deaths from skiing and snowboarding holidays between 2012 and 2016, with thousands more having suffered injuries - both pisté and après-ski related injuries.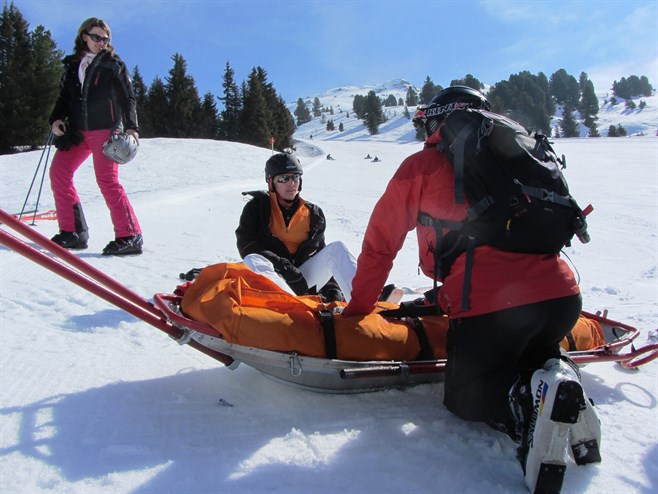 If you are looking for cover, you will need to make sure you check the conditions of your travel insurance before deciding what policy to buy. There are some travel insurance policies which require evidence that the insured person was wearing a helmet whilst on the pisté to make a successful claim. Most insurers only offer cover for winter sports if you are under age 70, so if you're planning a skiing holiday and are an active 70+, you'll probably require a more specific type of cover.
The cost of a helicopter rescue from the pisté to hospital is likely to be in the region of £2,500 in the EU, with additional costs incurred if the injured person needs to be transported back to the UK. So, to avoid a hefty bill, have the correct cover in place.
Chris Pannell, Regional Travel Manager from Payingtoomuch.com said: "Winter sports cover is designed to protect against skiing or snowboarding accidents; loss, theft or damage to any sports equipment, such as skis, boots or helmets etc; and against loss or theft of your ski lift pass amongst other things. But there will still be limitations which will vary by insurer, so it's important to check your policy and make sure you have the right cover in place for you."
If you need any help, or have any questions about cover you're after, or just want a quote, give our friendly team a call on 01243 784 000.