Taking medication for a pre-existing medical condition can become slightly routine, especially if you have been taking the drug for a long time - it becomes second nature to you. Did you know that not all medications can be taken abroad with you on holiday?
There can be very dire consequences should you not abide by the laws of the country you are visiting, such as the latest news of Mrs Plummer from Hull who visited her husband in Egypt. She allegedly had almost 300 tramadol tablets in her suitcase for her husband's bad back, but wasn't aware of the restrictions and was arrested on drug traffic charges. Because of this, she may face up to 25 years in prison.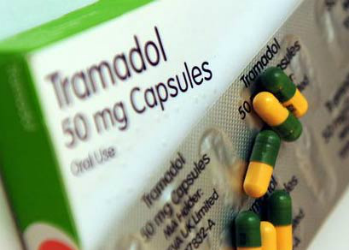 As the tablets weren't actually for Mrs Plummer, she didn't have the relevant paperwork to prove that they belonged to her. Tramadol is the most abused drug in Egypt, according to a minister. The synthetic opioid is only available on prescription but is often obtained illegally and used as a heroin substitute.
This is possibly the worst-case scenario that can happen if you take drugs into a foreign country, and although this is a rare occurrence, it can happen. You may lose any right to legal aid which is covered by your travel insurance as many policies stipulate that you mustn't have broken any laws. The legal assistance is often for liability reasons, such as traffic accidents or minor offences.
The NHS offer a full list of embassies on their website, which can be checked before you travel, to make sure your medication is on the list of allowed medications for the country you are visiting.
Their advice states that 'if you need prescribed medication for your health condition, talk to your GP or practice nurse about your travel plans at least two months before your departure date. They can tell you if you need to make any special arrangements'.
Some prescribed medicines contain drugs that are controlled under the Misuse of Drugs legislation in the UK. This means that additional legal controls apply to these medicines. You may need a personal licence to take controlled medicines abroad.
If you would like to speak to one of our travel team about a travel insurance policy and would like clarification on what is legal in the country you are visiting, call us today on 01243 784000.