Don't pay too much for items in the Black Friday Deals either
In the weeks leading up to Christmas, you can easily get carried away with spending money on food, presents and family days out. With the average household spend at over £800 on Christmas gifts for friends and family, and the overall UK Christmas spend in 2016 reaching £77bn, it's easy to see how people end up buying more than they need and spending over the odds.
Black Friday deals arent always good deals!
Events like Black Friday, a shopping tradition in the USA, which has hit UK in the last few years has given the consumer the opportunity to buy items for a heavily discounted price. However, studies have shown that almost 50% of Black Friday deals in 2015 were available for a cheaper price in the months leading up to the main event. You will obviously be disappointed to know that you were duped into spending more on an item you thought was a great deal, especially if you were caught up in the moment of the promotion.
Worse still, paying for something that isn't worth the purchase price. Most recently, there has been a trend in purchasing unique advent calendars that aren't chocolate. From alcohol based to makeup or toy based, the days of a cheap chocolate look to be over.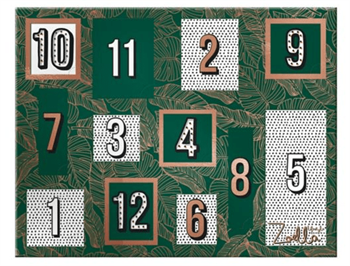 Some brands offer items worth hundreds of pounds in their calendars for a significantly reduced RRP saving the consumer a reasonable amount, but there are occasions where the consumer is charged too much for a product that should cost them a lot less. Recently there has been a backlash against a prominent fashion and makeup blogger who has been charging £50 for an advent calendar which contained items worth only £21. That means you are paying £29 for packaging, which sounds a bit excessive and really isn't giving the customer the best value for money.
There are ways you can avoid disappointment like this, such as:
Read reviews when possible or watch vlogs demonstrating service/product
Cheaper doesn't always mean better – insurance  policies are an example
Only pay what you think something is worth – always pay for quality
Do your homework and search the internet for other prices, don't accept the first you see
This is true when buying any product or service. At Payingtoomuch.com we have over 18,400 Trust Pilot reviews with an average score of 9.6. This not only gives reassurance that you have purchased from a legitimate broker, but allows you to read and post comments regarding the service you have received.  Contact us today for your home, car, travel and life insurance needs on 01243 784000.