Have you ever felt overwhelmed when planning a holiday, not knowing where to go or how to make the most of your trip?
You aren't alone. Escorted tours are the way forward, and they can give you the opportunity of really exploring without the headaches of planning it yourself.
Benefits of booking an escorted tour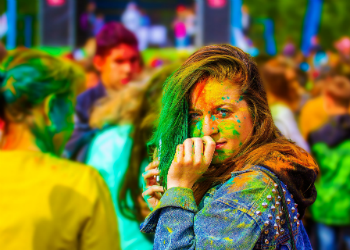 You may think that escorted tours are all about getting on and off a boiling hot coach, following a tour guide wearing a bright orange mac and taking photos of dusty old monuments. This certainly isn't the case. The main attraction and intention of these tours is to show you the true philosophy of a destination, understanding what makes the country and its people tick, and discover famous landmarks with like-minded people. Relax and enjoy your trip whilst safe in the knowledge that the expert guides are on hand to look after you from start to finish.
Why choose an escorted tour?
Guaranteed departures plus themed itineraries
Expert guides going the extra mile
Personalise your tour to suit you
Authentic Experiences
Fully Protected Holidays
Ideal for solo travellers and groups alike
All included in the price
Dangers of going it alone
Counties such as India, Brazil, Mexico and Thailand are all beautiful with amazing cultures, climates and cuisines, but for the unseasoned traveller the authentic parts of the countries can be a dangerous place to lose one's bearings.
Earlier this year, a British woman was injured after she and her family were confronted by a gang in Brazil when they mistakenly took a wrong turn after misunderstanding the directions given to them by a local. They wanted to know where they could buy water, but rather than heading to the supermarket to buy some, they headed towards a unsafe shanty town called Agua Santa - 'holy water' in Portuguese. An easy mistake to make, but avoidable if you know the language.
Be smart and be safe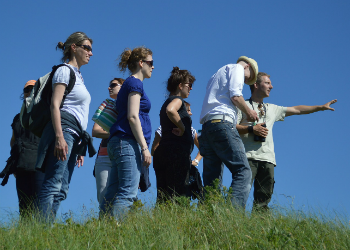 You shouldn't be put off visiting some of the most amazing scenic countries in the world. You will make some of the best memories and have amazing stories to tell, but there are steps that should be taken to ensure that something doesn't ruin your trip.  Escorted tours put you in a safe environment and still gives you the feeling of being right in the heart of the culture.
In the event of something happening on your holiday which is out of your control, make sure you have adequate travel insurance to cover your trip. The cost for medical expenses in some countries can run into the tens of thousands of pounds very quickly - so be prepared!
If you are interested in booking a holiday with an escorted tour, call our holiday team who will be able to find you the holiday of your dreams. Book now and receive free* travel insurance.
*Up to the value of 10% of your holiday or free insurance, whichever is least.