Sometimes it is just impossible to decide on where and when to take a holiday, so the best thing to do might be letting the price decide for you.
If you visit travel agent's sites, such as holidays.payingtoomuch.com, you will find many deals from cruise ships to city breaks that suit a range of budgets, especially if they are out of season.
There are benefits of booking last minute trips, not only will you get a fabulous deal, but you won't have very long to wait until you go. With such a brief period of time between booking the trip and travelling, you may forget to get adequate travel insurance for you trip, not to mention other important tasks needing attending.
Advantages of last minute booking
Weather - suited to your needs, go where the weather is fabulous
Cheap deals - with added upgrades
Your flexibility – you haven't got long to wait before you go and can go when its quiet
Go where your money will stretch furthest – exchange rates can fluctuate, so go where you will get the best value for money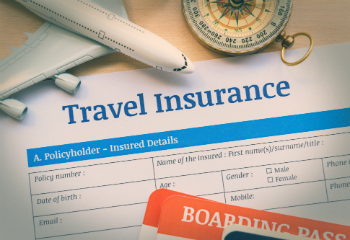 What you need to consider
Obtaining adequate insurance as soon as you book the holiday
Getting inoculations – should you need them
Currency ordering – some currencies need to be ordered in advance
Make sure any Visas are applied for and approved
Passports have enough time remaining – USA require at least 6 months left on your passport
As soon as you book the holiday, book your travel insurance.
You do need to be aware of certain regulations that may come into place when buying travel insurance for a last-minute holiday. Last minute travel insurance should cover you for the essentials.
You should be covered for:
*Medical care should you fall ill
*Lost luggage
*Loss/theft of items
*Disruption to travel plans
*You will need to check the policy carefully for any exemptions.
If you contact our holidays team on 01243 213 213, they will be able to book you an amazing trip and then transfer you over to our travel team who can help find you suitable travel insurance.