Knowing what policy is best for you can save you money in the long run
Sometimes buying the right insurance can be tricky, especially if you are unsure how to answer some of the medical questions. It is also important to understand what your policy is giving you in terms of cover. In many cases, people just buy the cheapest policy, but this isn't always going to offer you the cover you need. Here at payingtoomuch.com we can help you find the best policy for your trip to ensure you have adequate cover in place.
Here is a step by step guide of what features and benefits to look out for on your policy:
Maximum medical cover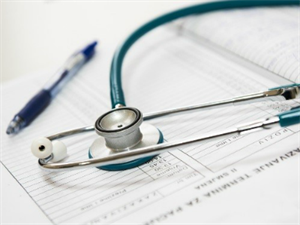 The cost of medical cover varies from policy to policy and sometimes it is difficult to know whether you should buy a policy which covers you for £1m, £2m, £5m or £10m medical cover. This is designed to cover you in the event that you need emergency medical treatment or need to be repatriated back to the UK.  If you are travelling to countries in the EU, then the European Health Insurance Card (EHIC) will enable you to access state provided healthcare at a reduced rate or sometimes free. However it is important to note that the EHIC should not be used as an alternative to a comprehensive travel insurance policy.
Maximum cancellation cover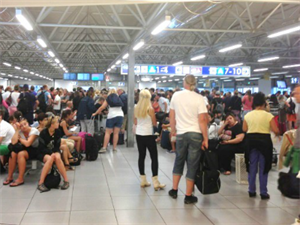 If something happens which is out of your control leaving you unable to travel, or your trip must be bought to an early ending, then cancellation cover is there to help reimburse you for the trip. Cheaper travel insurance policies will have £1,000-£3,000 cancellation cover, which is fine if your holiday cost up to that amount but if you booked a cruise which cost thousands of pounds then this amount won't be enough, and you will be out of pocket. Make sure you calculate the costs appropriately. Check your policy carefully, however, as there will be limitations on what you'll be able to claim for. If you choose a policy without cancellation cover, then you won't be able to make a claim should you be too unwell to travel or have to come home early, so choose carefully!
Personal liability
If you accidently damage part of a property or injure someone, they could make a claim against you. Liability cover should be around £1m which is for legal costs and compensation. This is a standard price and you shouldn't need anything higher than the value being offered on the policy.
Cover for delays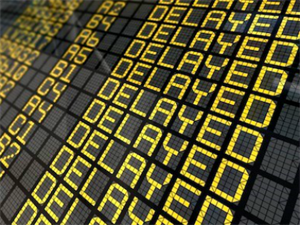 If you're delayed for over 12 hours, then your travel insurance should provide compensation. You will be covered for items such as an overnight stay at a hotel or an evening meal. You will need to check your insurance policy clearly and keep your receipts as evidence of your spending. Sometimes airlines may give you compensation vouchers, but are never enough to fully compensate you, especially with airport restaurant prices being so high.
Baggage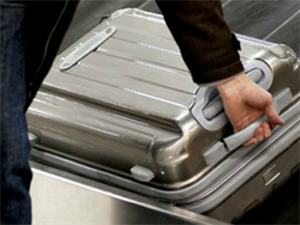 One of the worst things that can happen to you when you arrive at the airport is finding out that your baggage has been lost.  You can find cover between £1,500-2,000 for your belongings but this will not cover any electrical items such as camera's and laptops or personal items such as jewellery and watches. If you have many expensive items in your case, such as designer clothes or shoes then the excess will be some way from covering it.
As well as loss, make sure you are also covered for damage and theft. Buy a policy that reflects the contents of your baggage sufficiently and don't forget that cases themselves are also expensive to replace.
Emergency assistance
In the event of an emergency, many insurers will provide a 24-hour hotline, in the event you need immediate assistance. Take a note of the important numbers and make sure you have these to hand when you travel.
Understanding travel insurance excess
As the policyholder, you will have to pay out the maximum excess stated on your policy before you receive any money from the insurance company in the event of a claim. For example, if you make a claim for £2,000 and the policy excess is £250, the insurer would only pay out £1,750.
Excesses can vary from insurer to insurer so check your policy wording carefully.
If you need any help, or have any questions about cover you're after, or just want a quote, give our friendly team a call on 01243 784 000.