On Monday June 8, UK driving licences are going paperless. This means the paper counterpart, which shows any points or restrictions on your licence, is now redundant.
If you need to view any information that was previously on the paper counterpart, you will now need to use the DVLA's "view your driving data" service. 
The only time you are likely to suffer any inconvenience is if you wish to hire a car, as the hire car company could want to see your full DVLA licence records.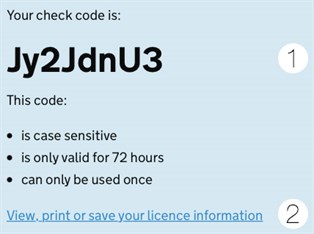 In order to view your full licence details online, you will need to enter your:
driving licence number
national insurance number
postcode.
The DVLA have also launched a "Share My Driving Licence" service. This will allow you to create a unique 'check code' to give to your hire firm (1) and print all your licence information (2). With this code, and a few digits of your licence number, they will be able to see your full licence details. Codes are only valid for 72 hours, so make sure you create your code just before travelling.
Before travelling: To be safe
Before you travel, log onto the DVLA site and print an updated version of your licence
Within 72 hours of travel, obtain a 'check code' for the hire firm to see your licence
If you have it, take your old paper counterpart with you anyway – just in case!